Type
Games Design Installation Alt.Ctrl Games Summer Workshop 2018

Time
Summer 2018

Design Goal
Alternative Controller Game Installation on Flow Festival 2018
Team
Jung Huh as Interaction Designer
Izzan as Product Designer
---
Alternative Controller Games Workshop
Alternative Controller Games, or usually called Alt.Ctrl Games, is an exploratory game that using any alternative controller to play with it.


Aalto Media open a summer workshop with Alt.Ctrl Games in summer 2018. With our mentor Robin Baumgarten and Matti Niinimäki, we learn about creating games that use combination between mechanical and electrical component, such as Arduino, LED Lights, and crank. Me and my team member, Jung Huh, create game called Line of Light. In the of the course, our Installation will be exhibited in Flow Festival 2018.
Line of Light
The idea of this game comes up when we discussing in the park. We see some interesting activity where people feed some bird that hanging around. "Feeding", or "Giving" is become the essential idea of this game. Inspired by this, we do brainstorming with "Giving" theme. Then, we decide that we create a game that similar with "Tug of War", but with some modification. Instead pulling, on this game we implement "Pushing" interaction, and instead we control power, in this game we control lights.
Line of Light is a 2 player installation games that using LED Strip as the main component and crank to control the light. There will be two games mode, which are :
Tug of Light (Competitive Games)

Tug of Light is a game where two players compete each other to win over the counterpart. Players rotate their own winder and the one faster gets to win.


Balance of Light (Collaborative Games)

Balance of Light is a game where two players cooperate each other to aim the goal of keeping balance of the light within the area.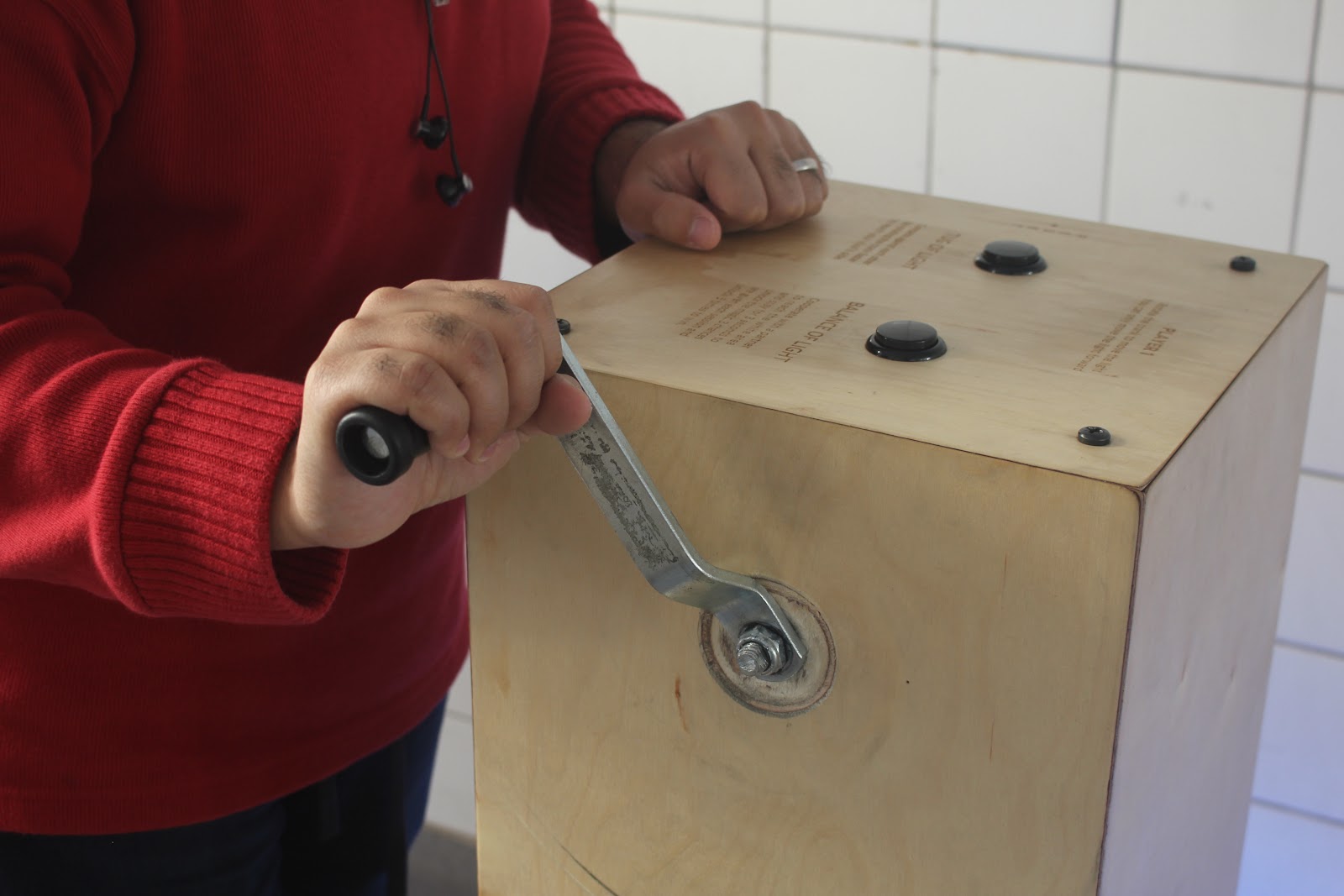 Line of Light at Flow Festival 2018

In the end of course, the result of the workshop will be exhibited on Flow Festival 2018 in Helsinki. The interesting insight that I learn from this work is understanding the playfulness on game that installed in public area. As game designer, this insight is give me a new insight about how to create of game that can be enjoyable on public area. I found that, in some public area, we need to create a game that easy to understand for player.
Footage taken from
https://www.youtube.com/watch?v=5k_og_6zUJQ
, converted to gif
---
Check other related project